---
Apocalypse Never: Climate Movies for the Here and Now
When Hollywood fast-forwards to climate devastation, it wastes an opportunity to ignite our imaginations.
Photo by Krists Luhaers via Unsplash
Movies can ignite our imaginations. But what if they're limiting us instead?
In media res. Latin, meaning "into the middle of things." It's a storytelling principle that dates back to Homer's epic poem The Iliad. The ancient Greek tale opens not at the beginning of the Trojan War, but in the midst of battle.
But when it comes to climate fiction, or "cli-fi," Hollywood usually skips right to the apocalypse. The beginning of the movie is often the end of the world. Think the ice-age catastrophe of The Day After Tomorrow, in which melting ice sheets trigger major disruptions in climate-regulating ocean currents just 10 minutes into the film. Then there's the dusty hellscape of Mad Max: Fury Road, which opens on an endless desert through which deranged man-boys driving tricked out pick-up trucks hunt survivors. Can Hollywood imagine a future where humanity thrives? Can we?
By rewinding from the end of the world and diving into the middle of things, filmmakers can flip the script on depressing disaster tropes. The mucky, ferociously fought struggles for a liveable world are teeming with stories: tender, loving, gut-wrenching, hilarious, twisted, and incandescent with rage. By leaning into this complexity, climate movies can become playgrounds for ideas — "imaginariums," if you will — to help chart our course to a better future.
The US-based environmental nonprofit Natural Resources Defense Council (NRDC) is trying to supercharge Hollywood's climate takes. Its Rewrite the Future initiative aims to "enlist the power of storytelling to help us turn the climate crisis around." The program offers filmmakers support with legislative advocacy for climate, production tax incentives, writers' room presentations, and more. In September, the NRDC partnered with entertainment industry groups to award US$15,000 each (plus mentorships) to three screenwriters working on climate justice stories.
Dorothy Fortenberry, a writer and producer on Hulu's The Handmaid's Tale, spoke at an NRDC panel in February. "The most challenging, most important stories are ones where there are no easy fixes, but there are also no easy catastrophes," she said. "Instead, what you show is the difficult and valiant work of communities congregating and finding common cause and organizing against the entrenched interests that want us to perceive ourselves as powerless."
It's a dogged kind of resistance we've seen play out in The Handmaid's Tale. The spirit and aesthetics of the on-screen rebellion by young women forced into reproductive slavery inspired women from Argentina to the UK to don handmaid costumes as part of real-life protests against the Trump administration and abortion bans.
Contrast that with HBO's Reminiscence, which depicts residents of a future Miami escaping the despair of rising seas and blistering heat into a virtual reality of their own happier memories. Like Christopher Nolan's mind-bending science-fiction film Tenet — in which the denizens of the future seek to escape climate disaster through time travel — Reminiscence tells us humanity's best days are behind us.
---
Instead, the silver screen could galvanize people through stories of communities fighting tooth and nail for their futures. An example Hollywood could draw on? The 1996 disaster flick Twister. Inspired by actual American scientists, Twister pits a ragtag crew of university researchers against a sleek squad of corporate scientists in a race to collect atmospheric data to design better tornado warning systems that could save lives.
But good cli-fi storytelling needs more than scrappiness. To be relevant, the genre will need to reckon with its own #OscarsSoWhite tendencies. Inclusive casting is inching up, but rarely does cli-fi centre worldviews outside White, middle-class America's imagination. A welcome exception will be the upcoming adaptation of Black feminist sci-fi trailblazer Octavia Butler's environmental dystopia Parable of the Sower.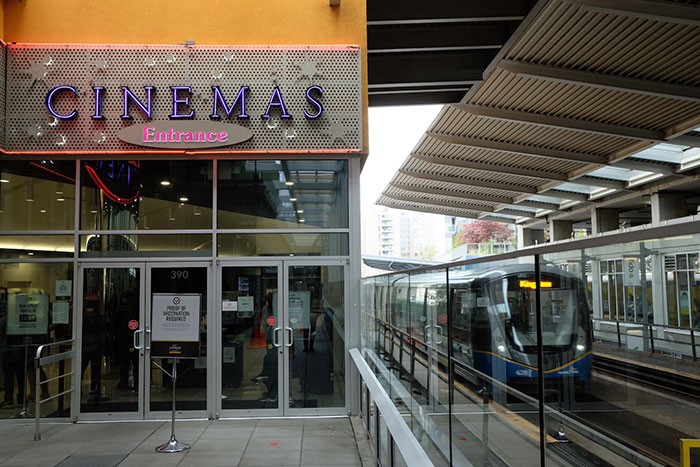 University of Manitoba film professor Dr. Hee-Jung Serenity Joo points out that racialized people tend to enter the frame only at the end of the world, like when the White protagonists in The Day After Tomorrow seek refuge in Mexico. Busying itself with disasters affecting White heroes, cli-fi "racializ[es] the Anthropocene by depicting the end of the white world as the end of the world," she explains in a 2018 article for Environment and Planning.
This is a missed opportunity to make sense of both resistance and apocalypse, since colonized peoples have already lived through the end of the world as they knew it. "We've survived genocide. We've survived ice ages," says Mark Tilsen, an Oglala Lakota poet and educator with the Indigenous-led NDN Collective in the US. "This is not our first rodeo. This is not our first apocalypse."
Tilsen, joined by other young Indigenous leaders, was speaking on a virtual panel about Indigenous storytelling methodologies at September's Hollywood Climate Summit. For him, impactful storytelling means seeding "narratives that are unabashedly radical and revolutionary," ones that don't flinch away from the notion that people can unite to create lasting anti-capitalist change.
The early episodes of the hacktivist thriller series Mr. Robot is a great example, he says. Tilsen saw the series galvanize youth around him to organize against digital surveillance (though he was disappointed the series watered down this theme in later episodes).
Climate change can also be a compelling backdrop — like in Parasite, in which the fictional Kim family's banjiha (semi-basement apartment) floods, underscoring the environmental precarity of the poor. In the 2019 raunchy rom-com The Long Shot, Seth Rogen stars as a lefty journalist wooed by an American Secretary of State (Charlize Theron) and her diplomatic gambit to save "bees, trees, and seas."
"I think any story can and probably should be a climate change story," said Handmaid's Tale writer Fortenberry at another NRDC-led virtual panel at the 2021 Sundance film festival.
---
Climate change is part of the fabric of our reality now. How will it shape the stories we tell about nature and our relationship to it? What could a political thriller with a climate emergency backdrop involve? How might plots take on fossil fuel producers?
Among the 70 or so cli-fi movies Yale University researchers say were produced in the past 30 years, many leave the reason for the withering of the world ambiguous. Blame is lazily assigned to "humanity" or overpopulation (think Avengers Infinity War or Downsizing). Not only is this a missed opportunity for provocative storytelling, but it holds back crucial mindset shifts. A problem without a clear cause breeds apathy, since there is little we can do about it.
So, let's give whistleblowers on the oil and gas industry the full Erin Brockovich treatment. Reboot Thank you for Smoking as a dark comedy about Big Oil's shills. Channel The Trial of the Chicago 7 vibes with stories of badass activists and land defenders fighting legal cases against extractive industries and the governments backing them.
"I wanna see a pilot of a bunch of young, Indigenous people counting coup on oil executives and holding trials for them," says Tilsen. ("Counting coup" refers to the Lakota practice of shaming your enemy by being unafraid to get close enough to touch them without harming them.) "I'd watch that show. I'd watch it twice." I'd watch it, too.
Cinematic stories about people coming into their own as political beings can help us map out our future en masse. A retreat of cinema apocalyptica would cede space for the movies we need here and now, giving us permission to dream that our best days are still to come.
"Losing our imagination is a symptom of trauma," writes activist adrienne maree brown in her book Emergent Strategy. Finding our way back to it is a healing act.
Audaciously hopeful and subversive speculative stories are wormholes, transporting us to a better future lurking somewhere out in spacetime. In a world where capitalism and White supremacy have colonized the outer limits of what is deemed possible, this is not an escape. It's a radical exercise of political imagination.
Print Issue: Fall/Winter 2021
Print Title: Apocalypse Never
Related Stories
---
---