---
Make a Farmers Market Vendor Smile with these Five Questions
Five West Coast farmers market vendors told us which questions they love to be asked.
All photos by Erin Flegg
One Arrow Meats' chef Heat Laliberte
While putting together "Asparagus Magazine's Guide to the Farmers Market," we reached out to five savvy farmers market vendors and asked: "What is your favourite question asked by visitors to your stall?" We share their fresh-picked answers with you below!
The question that pops to mind is "Do you spray?" Most people don't know how to get the answers they want. For example, a conventional blueberry farmer might respond, "No, we don't spray the blueberries." But then ask how they deal with weeds at the base of the bushes, and they MIGHT reveal they spray those with Roundup, a famously toxic chemical. Ask more questions!
— Kevin Klippenstein, Klippers Organics, Cawston, BC (regularly at most weekend Vancouver Farmers Markets)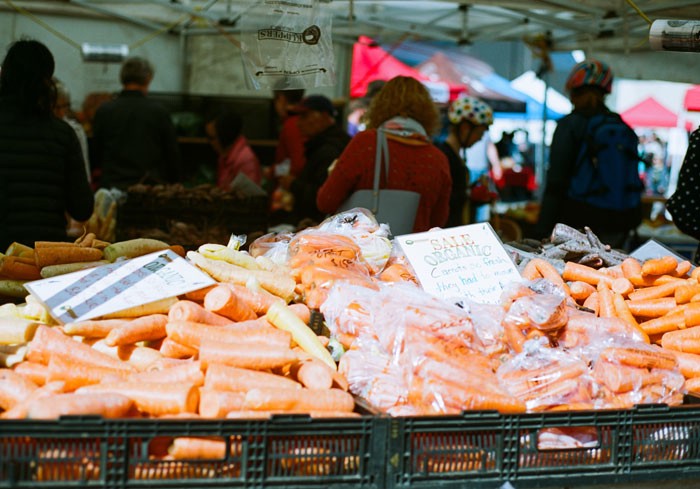 These days my favourite question is "Can I pay with debit/credit/Apple pay/Google pay?" I can say yes to this question. Finally.
— Anna Helmer, Helmer's Organic Farm, Pemberton, BC (regularly at Trout Lake and Kitsilano Farmers Markets in Vancouver)

"How do you make your product?" I can tell them the start-to-finish process so the customer can see how much love goes into making bacon, as it's labour intensive. Also the local ingredients that are used is key. It supports the local BC food system to buy local and support other farmers market vendors (I use Maples Sugar Shack maple syrup for my bacon).
—Heat Laliberte, One Arrow Meats, Vancouver, BC, (regularly at Riley Park and Kitsilano Farmers Markets in Vancouver)
---
My favorite question is either "Can you tell me a bit about how this vegetable is grown?" or "What is in peak season right now?"
—Clayton Burrows, Growing Washington, Everson, WA (regularly at Seattle Neighborhood Farmers Markets and Pike Place Market)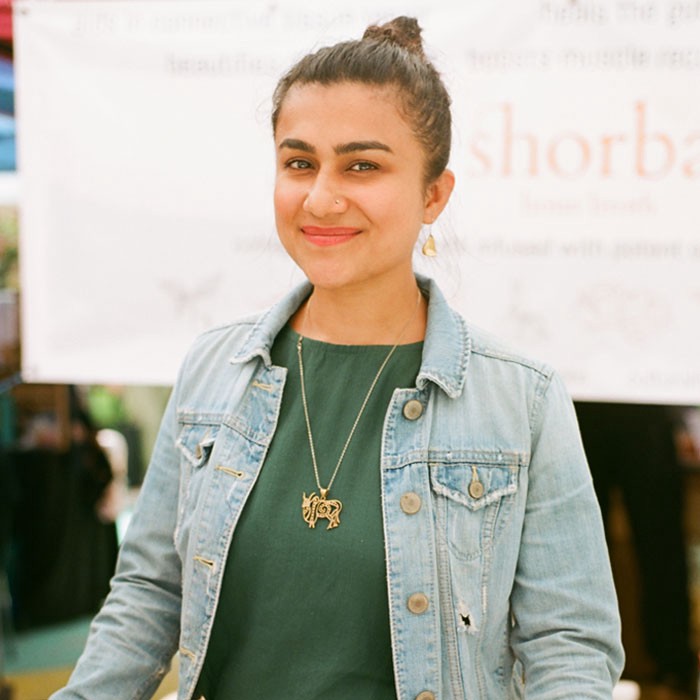 My favourite question is when visitors ask about the spices I use in my broths (they are displayed whole on the table so they attract attention). This gives me the opportunity to talk about the medicinal Ayurvedic aspects of them and how they compliment the nutrients of the broth, as well as the integrity of the quality — they're certified organic and fair-trade from well researched sources.
—Mithalee Rawat, Shorba Bone Broth, Vancouver, BC (regularly at Riley Park, Mount Pleasant and West End Farmers Markets in Vancouver)
Print Issue: Summer/Fall 2019
Print Title: Asparagus Magazine's Guide to the Farmers Market
Related Stories
---
---