---
This Land Doesn't Need a White Saviour
White supremacy still colours environmentalist efforts. Here's why that's a problem, and how to get out of the way.
Photo and Gwich'in-language caption by Arlyn Charlie
Sheekaii, ddhah kak natł'at goonlih/Auntie, there are lots of cranberries on top of the mountains — The photographer's aunt harvesting cranberries north of the Arctic Circle.
Environmentalism has failed. Over the past 50 years, environmentalists have succeeded in raising awareness, changing logging practices, stopping mega-dams and offshore drilling, and reducing greenhouse gas emissions. But… we failed to realize these battles reflect fundamentally different ways of seeing our place in the world. And it is our deep underlying worldview that determines the way we treat our surroundings.

David Suzuki
The September morning is crisp and bright, though clouds are closing in. The shoreline is sandy and dotted with stunted birch in gold fall colours. Beneath us, the Ogilvie River roils — small but persistent waves slap the bow of my canoe, spraying my cheeks. We are three days' journey into the Peel River Watershed, the shared traditional territory of the Na Cho Nyäk Dün, Tr'ondëk Hwëch'in, Tetl'it Gwich'in, and Vuntut Gwitchin First Nations.
In a day or so we'll meet the Blackstone River, whose confluence with the Ogilvie marks the start of the Peel. From there we'll paddle to the heart of the watershed: roughly 68,000 square kilometres of intact natural landscape in Canada's Yukon and Northwest Territories. In the entire watershed, there's only one year-round road. It is a rare place where nature remains undisturbed.
At lunch time, twelve travellers pull six canoes onto the shore, unlace spray skirts and unload food barrels, extract a meal of tuna, cheese, and bread. The sky is now overcast, temperature dropping steadily without the sun's influence. Above the shoreline, a surprising sight: moss grown into a thick, waist-high wall. Snow threatens, and we're cold and hungry, so we climb up onto it to eat lunch in the shelter of the forest.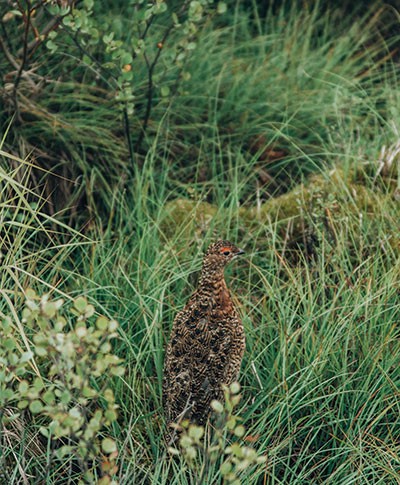 Our guide isn't happy with this choice. "It took years to grow like this," he says. I notice my footfalls remain, the tender upper layer of the moss torn away, and ask how long the gaps will take to fill in.
"Longer than you'd think," he says, frowning.
Besides the guide and the trip's organizers, none of us have ever paddled this far north. I'm the only Indigenous person on the trip, and this is not my traditional territory. Some of us had barely paddled at all until a few days before we set out to film a documentary named The Peel Project. Six urbanite artists paddling 500 kilometres to help save the Peel Watershed. Which is to say that, at the time, I believed our presence — along with a video camera — would raise awareness of the threats to this area, and somehow influence its fate.
At the time of our travel — September 2014 — the Yukon government was seeking to reject the land-use agreement developed by the Peel Watershed Planning Commission. This plan was the result of seven years' consultation and planning between Indigenous peoples and allies, the territorial government, and industrial interests. It provided for 55% permanent protection and 25% interim protection of the watershed (where roads and mining would not be permitted), with the remaining 20% available to industrial exploitation.
Several months before I ventured out to "save" the Peel, the Yukon government proposed a plan created without input from First Nations, recommending industrial development in over 70% of the watershed. This news launched a full-scale response from residents, with rallies, fundraisers, and territory-wide demonstrations.
Their legal battle went all the way to the Supreme Court of Canada. And they won: the final ruling in First Nation of Nacho Nyak Dun, et al. v. Government of Yukon presented a land-use plan that protects the majority of the Peel Watershed in northeastern Yukon. None of that had anything to do with me, and everything to do with years of advocacy by the Na Cho Nyäk Dün, Tr'ondëk Hwëch'in, Vuntut Gwitchin, and Teetl'it Gwich'in peoples.
---
If you're having trouble seeing how six urban artists were ever going to save the Peel Watershed, you're not alone. As the trip progressed, I began to feel this documentary was centred firmly on us: our delighted horseplay on a gravity-defying bed of moss, our backbreaking portages through knee-deep mud, the harrowing day when four out of six boats capsized into the bone-chilling Peel River. It was undeniably adventurous, but ultimately irrelevant to the cause.
Afterwards, when I pointed out that our effort looked a lot more like white saviourism than effective allyship, not all my fellow travellers agreed with me. Later, when the film screened to an enthusiastic, capacity crowd in Calgary, I began to wonder if I was a bit of a buzzkill. Perhaps our presence in the watershed was an adequate call to action.
Then a 2012 Twitter thread by Nigerian-American writer and photographer Teju Cole reappeared online and gave me the words I was looking for: "The White Savior Industrial Complex is not about justice. It is about having a big emotional experience that validates privilege."
Cole's thread was drafted in response to the #Kony2012 campaign. A small American non-profit created by white people created a video condemning Ugandan warlord Joseph Kony. The hashtag #Kony2012 caught fire, appearing on Instagram stories, posters, and t-shirts. But critics like Firoze Manji, editor of pan-African online magazine Pambazuka News, pointed out significant issues with their approach: "The #Kony2012 campaign uses… a characterisation of Africa as somewhere that can only be redeemed by the West (and in this case, a white man)."
Reading this, I immediately thought of the Instagram photos I'd seen of white women posing with children on humanitarian vacations in Africa. This phenomenon has been mocked on Instagram accounts like @barbiesavior, which poses barbie dolls in the foreground of "exotic," impoverished locations.
But aside from its capacity for inspiring satire, this "woke" grandstanding comes at a cost to the people who inhabit these spaces: the displacement of their voices, agency, and humanity. As Manji said: "[#Kony2012] is based on the assumption that the people of Uganda have no agency, as if they have been silent and have done nothing but await the call of the white saviour to rally the troops."
The assumption that Indigenous peoples aren't capable of advocating for ourselves is at the core of white saviourism. In its many, well-intentioned forms — documentaries, hashtags, or t-shirts — it continues to centre white voices and perspectives.
---
White supremacy and Indigenous displacement isn't just an issue in Africa. We needn't look further than the creation of Canada's national parks, beloved by many. I wonder how many Canadians know that the Nakota peoples were displaced from their traditional territories in 1885 to create Banff National Park, and then denied access throughout the first few decades of the 20th century.
"In the early years of establishing Canada's national heritage places, Indigenous peoples were excluded," Parks Canada said in a written statement to the National Post in 2017. "Parks Canada recognizes that this practice was wrong and … now honours Indigenous rights and traditions and includes Indigenous peoples in decision-making."
The creation of national parks provided cover for the seizure of unsurrendered Indigenous land and the relocation of Indigenous peoples. In a 2017 article, writer Robert Jago (Kwantlen First Nation and Nooksack Indian Tribe), discussed the history of Algonquin Park: the Algonquin people were denied title for towns that existed within the park's boundaries, and moved to reserves. Their hunting and fishing rights were limited in the interest of "conservation," even while government-controlled logging continued in the park. The concern wasn't preservation of the land, but economic control of it.
Displaced Indigenous peoples then became the subjects of national parks' storied pasts, included in tourism literature and sold to eager travellers. Banff's Indian Days festival — which invited the Stoney Nakoda people back to their own land in a ritual recreation of their cultures for settler entertainment — was a popular attraction until 1978.
It is long past time that Parks Canada's performative recognition of past wrongs be replaced by Indigenous land sovereignty. Conservation efforts that don't first and foremost seek to restore land and title to Indigenous peoples are perpetuating white supremacy.
The history of successful Indigenous land stewardship predates European contact in this country by thousands of years. Nations with diverse languages and diplomatic processes lived with the land, forming agreements like 1701's Dish With One Spoon Treaty between the Haudenosaunee and Anishinaabe nations. This law extends from the eastern tip of Lake Erie to Montreal, and contains three main provisions: residents and visitors would take only what they needed, leave something for everyone else, and keep the land clean. A straightforward agreement that would allow the land to thrive for generations to come.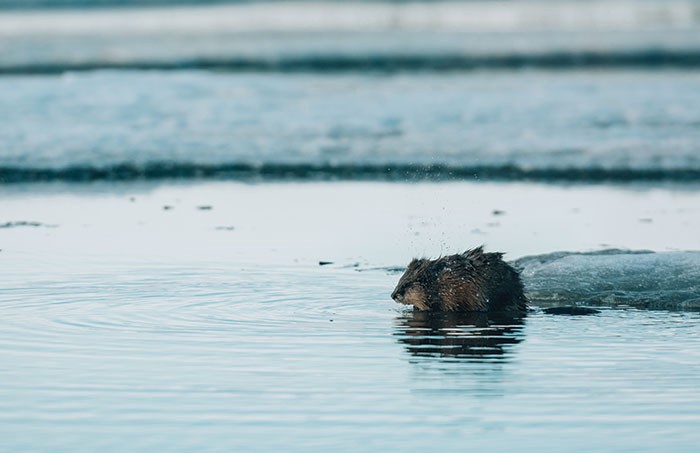 The idea of sharing and maintaining the land is a cornerstone of Indigenous belief systems. The concept might seem impossible to those caught in capitalism's chokehold, but it is currently being successfully applied in tribal parks.
After a lengthy battle ending in the Supreme Court in 2014, Tsilhqot'in communities successfully re-asserted legal title to their traditional territories. Shortly after, they created Dasiqox Tribal Park to protect 300,000 hectares — including the Dasiqox headwaters — from industrial development. According to an article by settler activist and writer Maia Wikler: " Because they approach the Dasiqox Tribal Park as an assertion of their Indigenous law over unceded territory, Tsilhqot'in communities have rejected a co-management model and opted not to seek provincial protected area designation." Wikler quotes Tsilhqot'in leader Marilyn Baptiste, who says asserting Indigenous sovereignty is "not about kicking people out," but opting for locally led decision-making processes.
Beyond tribal parks, schools like Native Education College in Vancouver, BC, offer Indigenous land stewardship programs that synthesize traditional and contemporary approaches to land and resource management. What I'm saying is that Indigenous peoples are well prepared to lead ecological efforts. For the environmental movement to get on board, a lot of people will need to recognize their complicity in white supremacy.
I'd like to step back for a moment to position myself. I'm a white-coded person of Cree-Métis and Icelandic descent. I have light skin and the privilege that accompanies it. This means my skin doesn't make me a target for overt racism, and guarantees me a safe place among white people.
So as I speak to the importance of recognizing one's complicity in white supremacy, I'm including myself. If anything, the trip presented me with a major question: how can any modern movement to protect the land escape the colonial trap of white saviourism? This is what I came up with:
1. Get over ourselves
Bring up the concept of white fragility in a room full of "progressive" environmentalists, and it's unlikely you'll have a productive conversation about Indigenous land stewardship. Coined by white academic and educator Robin DiAngelo, this phrase immediately creates the phenomenon it describes.
DiAngelo observes that white people become so defensive when confronted with their role in maintaining white supremacy, that fruitful conversation becomes impossible:
White progressives can be the most difficult for people of color because… we will put our energy into making sure that others see us as having arrived. None of our energy will go into… engaging in ongoing self-awareness, continuing education, relationship building, and actual antiracist practice. White progressives do indeed uphold and perpetrate racism, but our defensiveness and certitude make it virtually impossible to explain to us how we do so.
It's comforting to envision racism as perpetuated by a cabal of moustache-twirling villains who — through activism and education — can be defeated. According to DiAngelo, "The simplistic idea that racism is limited to individual intentional acts committed by unkind people is at the root of virtually all white defensiveness on this topic." For environmentalism to stop perpetuating colonialism, white allies must be prepared to self-critique and learn from colonial histories.
2. Stay in our lane
Environmentalism involves an awakening to the destructive effects of rampant natural resource consumption. But this awakening doesn't necessarily create respect for the land. Settler colonialism encourages hierarchy, with invaders positioning themselves above the land and its original inhabitants, justifying their exploitation of both.
Settlers may eventually become concerned about the toll of industrial exploitation, but the inability to let go of ideas of land ownership prevents them from establishing respectful and reciprocal relationships with nature and Indigenous peoples. Settler activists must "pass the mic" to Indigenous water and land protectors.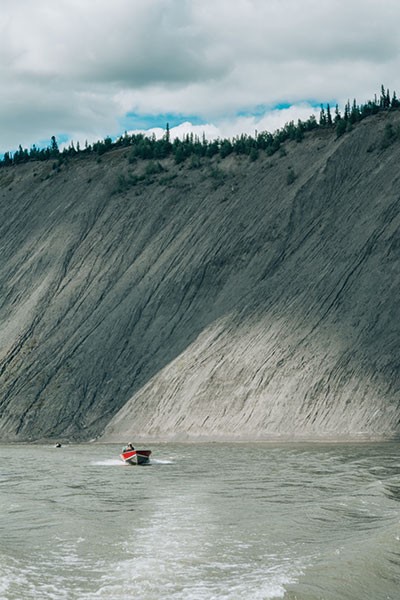 Here's a very different story than the one I opened with. Three elders sit around a campfire with journalist Megan Kinch.They're in the Oshkimaadziig Unity Camp, an Anishinaabek land-based resurgence movement located in Ontario's Awenda Provincial Park, founded by the three elders: Kaikaikon, Giibwanisi, and Sleeping Grizzly.
Kinch points out that environmental organizations have claimed solidarity with Indigenous peoples, but that this solidarity had been poorly defined or non-existent. Kaikaikon speaks to this lack of solidarity, claiming that environmentalists could learn a lot if they showed some "humility" and observed the Anishinaabek: "Our people have been observing for thousands of years and survived… There's been a lot of environmental disruptions, and we're still surviving."
Unsure whether you're staying in your lane? Focus on elevating and amplifying Indigenous activists and scholars like Autumn Peltier, Leanne Betasamosake Simpson, and Robin Wall Kimmerer.
3. Learn about Indigenous histories and futures
For Indigenous peoples, land and identity are intertwined. Relationship to land is not a single, pan-Indigenous identity, as there are over 600 distinct Indigenous nations in Canada, with our own stories and teachings concerning relationships to the land. There are also urban Indigenous people, with a nuanced and distinct relationship to both our traditional homelands and the cities we call home. These identities, and our relationships to land, have been systematically under attack for over 400 years.
In a recent essay on identity and the natural world, Kimmerer — an environmental science professor and author of Braiding Sweetgrass — wrote: "Replacing the aboriginal idea of land as a revered living being with the colonial understanding of land as a warehouse of natural resources was essential to [colonization], so languages that told a different story were an enemy."
Looking to the future, a document of great importance to environmental efforts is the United Nations Declaration on the Rights of Indigenous Peoples (UNDRIP). In November 2019, the province of BC became the first jurisdiction in Canada to formally enshrine UNDRIP into law.
The country we call Canada exists on stolen land. UNDRIP asserts that, "States shall consult and cooperate in good faith with the indigenous peoples concerned through their own representative institutions in order to obtain their free and informed consent prior to the approval of any project affecting their lands …" In the case of the Peel Watershed, the Yukon government's proposed changes to the land-use agreement were not made with free and informed consent. It's clear UNDRIP will be of vital importance in future land disputes.
---
Breaking through the initial defensiveness that occurs when we're asked to back off takes real work, honest self-interrogation, and reflection. I'm inclined to believe in this process, as it has worked for me. I should mention that it also worked for the members of the canoe trip who'd initially found my opinions hard to stomach. Over the years, I've watched them do the work and emerge as stronger allies.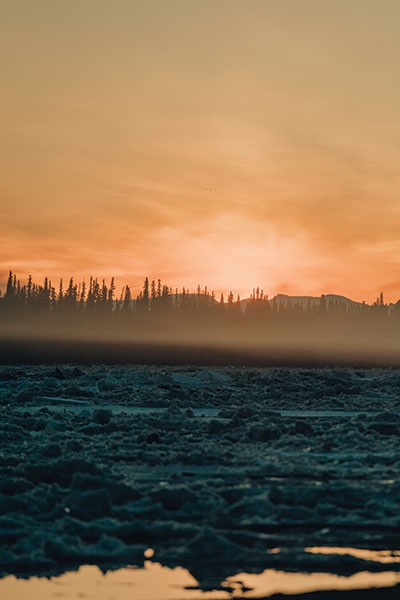 Moving from a place of fragility to a place of acceptance is the first step, and after that comes the learning. Read Indigenous writers. Listen to Indigenous speakers. When appropriate, ask questions that increase your knowledge about Indigenous land sovereignty, not questions that seek forgiveness for the devastating effects of colonization. It's terribly exhausting for those battling white supremacy to also have to soothe white guilt.
Finally, define your relationship with the idea of "stepping aside." This does not mean throwing up your hands and walking away when confronted. Allyship that is dependent on the kindly mentorship of Indigenous people is not genuine. If a confrontation has you feeling like giving up, return to step one of my plan. Repeat until recovered, and get back to work. Because we are not here to validate our privilege through big emotional experiences. We are here to develop a relationship to the land that lasts for generations.
Related Stories
---
---